Keys & Cores
Preferred Keys
|
The BEST Preferred system is a patented system through 2024.
Backed by BEST's masterkey and key management expertise, the Preferred system is backwards compatible with all BEST Peaks systems, as well as other major brands of locking hardware, making universal keying system replacements or upgrades simple and economical.
Masterkeyed for convenience and customized access
Manufactured to stringent quality standards
Reliable and proven BEST interchangeable core technology
Easy to combinate and service
Utilizes industry standard key cutting equipment
Keys & Cores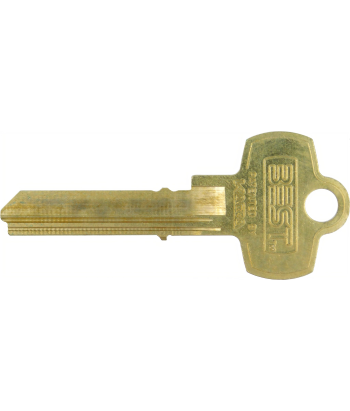 ---
The BEST solutions for your industry
Where it Works

Government
Use the BEST Preferred key system in your facility to prevent unauthorized key duplication and ensure compatibility with locks from other manufacturers.
---
Find A Dealer
Connect with a Local Dealer
With dealers in every major city and region across the United States, you have immediate access to all BEST products.
Find a Dealer