Behavioral Healthcare
Secure Patient Safety Lever (SPSL)
|
Behavioral healthcare facilities are challenged with maintaining a delicate balance of patient safety and security.
The BEST behavioral healthcare solutions portfolio provides comprehensive products designed to meet these unique application challenges. Our solutions equipped with the most effective door locks, alarms and related hardware, aid caregivers in protecting at-risk patients in facilities such as VA medical centers, state and private psychiatric facilities, juvenile detention homes and addiction treatment centers.
The SPSL Series consists of both a mortise lock and a cylindrical lock. The SPSL meets the needs of resisting ligature engagement on the lock trim while providing patients and staff with easy-to-operate hardware. With a 1 ¾" profile off of the face of the door, the SPSL has the lowest ligature-resistant profile. Additionally, its tight tolerances, smooth meshing of the lever and the non-moving conical lock trim set the industry standard.
It is highly recommended that you work closely with your local BEST sales representative to ensure proper product selection and code compliance for your application.
Behavioral Healthcare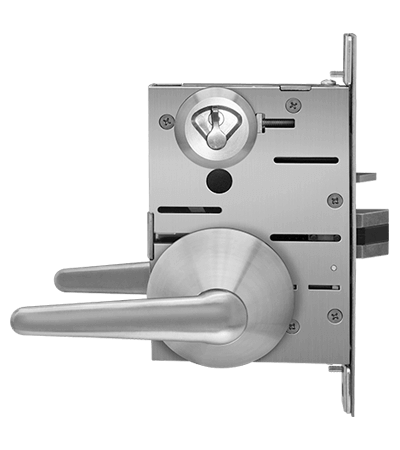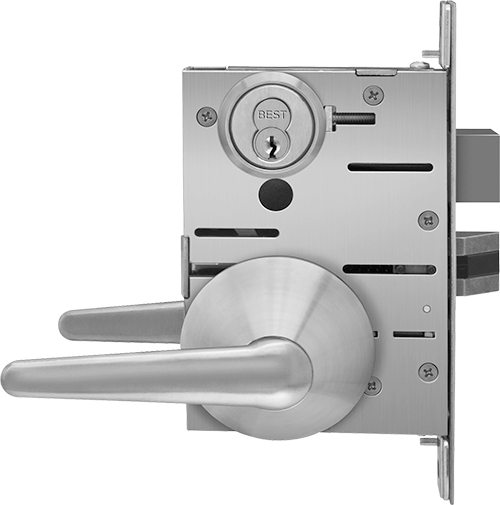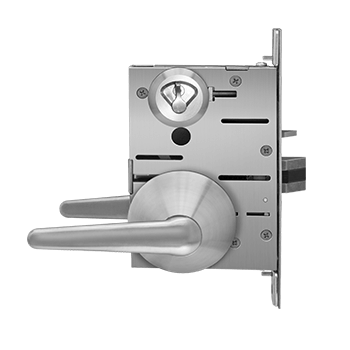 ---
Features
Free-Moving Bi-Directionally
For added suicide resistance.
ADA Compliant
To eliminate the "pinch and grasp" motion.
Solid Conical Design
No Detention Facility Look
Privacy And Safety
Locksets for female patient rooms for privacy and safety.
---
The BEST solutions for your industry
Where it Works

Healthcare
Use the flexibility and industy-driven innovation of the BEST Secure Patient Safety Lever (SPSL) locksets to ensure safety in behavioral healthcare applications.

---
Find A Dealer
Connect with a Local Dealer
With dealers in every major city and region across the United States, you have immediate access to all BEST products.
Find a Dealer